Main page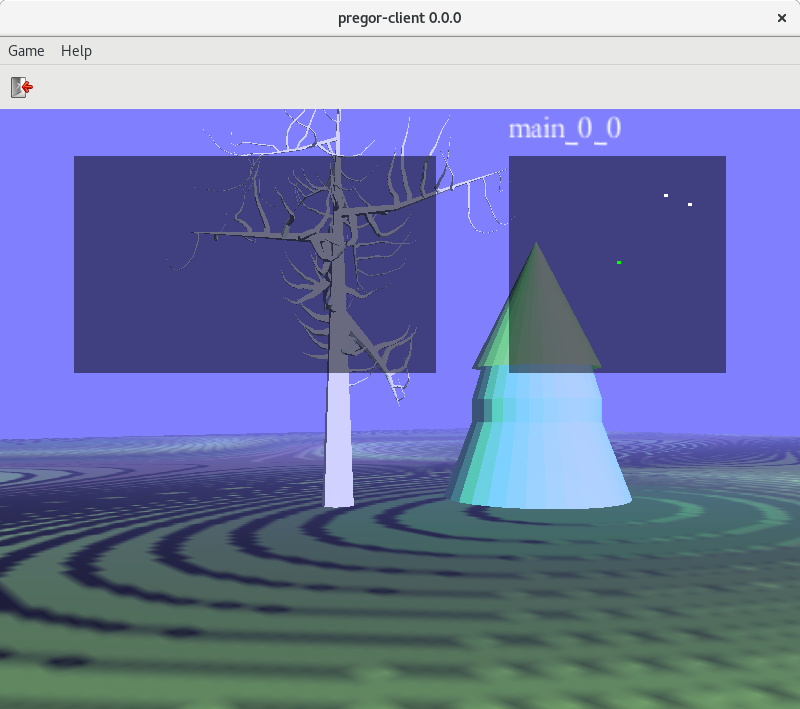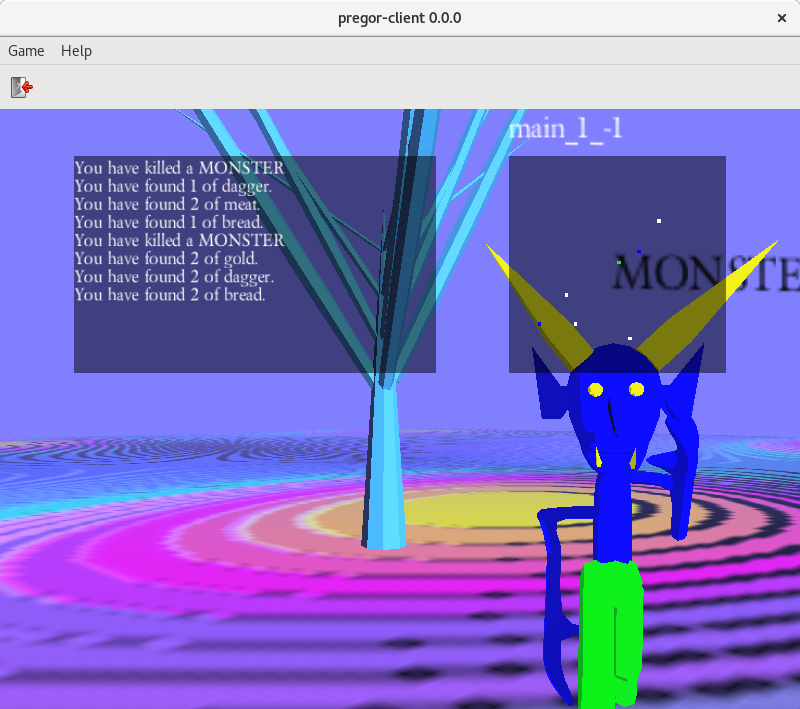 "pregor" is hosted by SourceForge.net®. (SourceForge.net, Slashdot, freshmeat, and ThinkGeek are registered trademarks or trademarks of SourceForge, Inc., in the United States and other countries.)

The project tarball can be downloaded from: http://sourceforge.net/projects/pregor

Thanks to SourceForge.net® for hosting the project!

pregor is a free Open Source client-server game. It is hosted on www.pawelbiernacki.net, port 5001. If you wish to play it download the tarball, unpack it, enter the client directory, configure it, make it and install (you won't need the server).

cd client
./configure
make
make install

To run it type:

pregor

Prerequisites
In order to build pregor client the following libraries will be needed (the devel versions!):
SDL_image
gtkglextmm-1.2
libxml-2.0
ftgl
SDL_mixer (optional)
Commands
Commands should be given at the small interactive window opened along with the main window.
/stats
Prints out the player's statistics (strength & experience).
/gear
Prints out the equipment.
/mission
Prints out the missions.
/give
(When near a different player) - give him an item. For example:

/give sword

.. gives him a sword.
mission
(When near an NPC) - completes the existing mission (if any) or gives you a new mission, if possible.
hi
(When near an NPC) - the NPC will introduce himself.
key controls
left, right, up, down - moving your character
space - throw a dagger (min experience 1000) - only version 0.0.1 and newer
Items
There are following items in the game:
| | | |
| --- | --- | --- |
| item type | type | efficiency |
| gold | currency | 1 |
| bread | food | 5 |
| meat | food | 10 |
| dagger | weapon | 5 |
| sword | weapon | 20 |
| magic_sword | weapon | 30 |
| magic_axe | weapon | 35 |
| black_magic_sword | weapon | 100 |
| death_magic_sword | weapon | 150 |
| death_magic_axe | weapon | 200 |
| horse | mount | 120 |
Rules
The stronger the monster the better items it can drop.
You only use the best weapon you have.
Throwing a dagger you can kill a monster independently on its strength.
Even a monster weaker than you can kill you. Also you have a chance to kill any monster.
You must have daggers (and experience at least 1000) to throw them.
When you have a horse (and experience at least 1000) you can mount it.
Mounting a horse gives you a strength bonus, but is not allowed in buildings.
amount of registered players:1
recently registered:alpha

The 20 strongest monsters
| | | |
| --- | --- | --- |
| type | strength | location |
| devil | 612 | FRED's house |
| devil | 608 | main_-17_-19 |
| devil | 608 | main_18_19 |
| devil | 586 | main_-20_18 |
| devil | 580 | main_-16_-18 |
| devil | 564 | KIAN's house |
| devil | 558 | main_17_-19 |
| devil | 556 | ROMAN's house |
| devil | 546 | YANIS's house |
| devil | 545 | main_18_-20 |
| devil | 535 | main_20_-13 |
| devil | 533 | main_19_-18 |
| devil | 531 | RAFE's house |
| devil | 519 | main_13_20 |
| devil | 511 | main_-16_-18 |
| devil | 504 | main_19_-12 |
| devil | 500 | main_-14_19 |
| devil | 495 | MARTIN's house |
| devil | 493 | main_-17_-17 |
| devil | 491 | main_11_-19 |